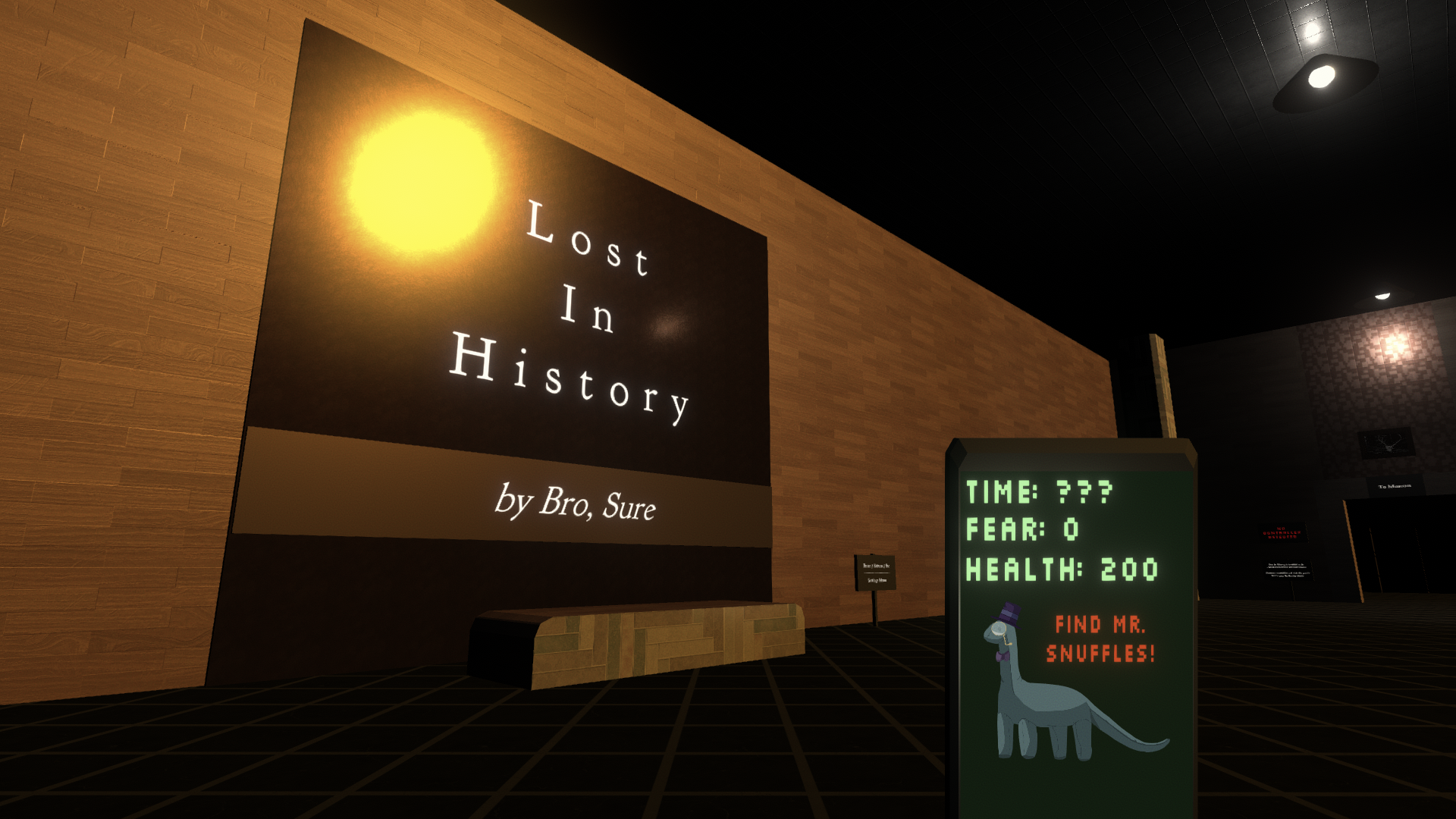 Lost In History
Welcome to Lost In History!

You've lost your favorite toy and the museum is closing! Wander the eerie museum after dark and look for Mr. Snuffles before it's too late!
Lost In History is intended to be a local multiplayer experience.
For Player 2: Connect a compatible controller or game-pad via USB or Bluetooth before playing! Controller Inputs for Player 2 are below.
Fully functional controllers:
Xbox One Controllers.
Third Party PC/PS4 Controllers (Tested with Scuf Impact).
DualShock 4 (If the DualShock 4 doesn't work straight away, try running DS4Windows before playing!)
Player 1 Controls:
Mouse for Look
WASD for movement
Shift for Sprint
Press Enter/Return for Settings Menu
Player 2's objective is to scare Player 1 as much as possible using the tools at their disposal...
Player 2 Controls: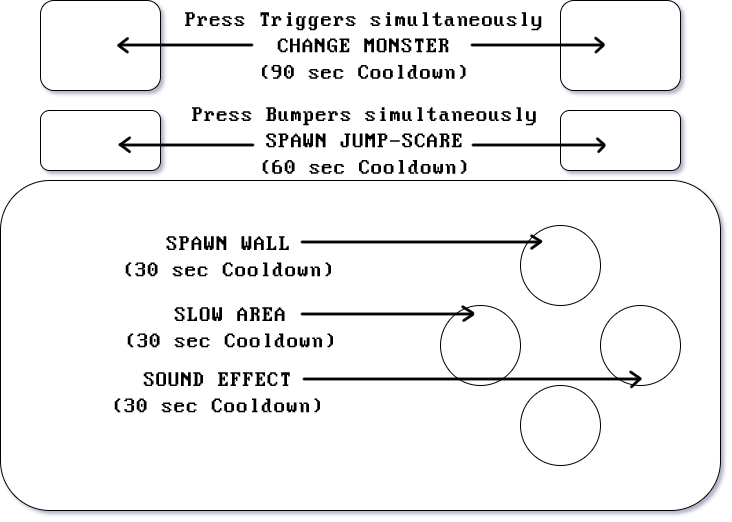 Triggers Simultaneously: Changes the current nightmare roaming the museum... (90 second cooldown)
Bumpers Simultaneously: Spawns a nightmare spirit that relentlessly chases down the player... (60 second cooldown)
Triangle/Y: Spawns a mischievous demon that blocks the player's path... (30 second cooldown)
Square/X: Spawns a slowing area-of-effect at the player's feet... (30 second cooldown)
Circle/B: Plays some creepy audio to unsettle the player... (30 second cooldown)
Note to Player 2: If an ability is on cooldown, the controller will vibrate three-times in a row to tell you!

Student game designs & developed by Darragh Buckley, Serena Manassero & Brendan Hewson.
Sound Design & Original Music by Laura Ryder (https://www.instagram.com/laurarydermusic/?hl=en)
Install instructions
Download the .zip, extract the contents and run the "Lost In History" application!